Reviews
+Retratos, exhibition by Danay Nápoles: Reality and parable
24.04.2019
4 min. de lectura
Danay Nápoles has been building a solid career as a photographer in Cuba, particularly in the field of portraiture. Much of her work in recent years appears in her expo +RETRATOS, a collection of photographs of prominent artists and personalities of Cuban culture with which she is participating in the XIII Biennial of Havana. From Magazine AM:PM we show a selection of these pieces - along with fragments of the words that the critic David Mateo wrote for the exhibition catalog - and we invite you to visit the exhibition at the headquarters of the dance company Los Hijos del Director (Calle 35 e / Paseo and 2, Vedado, Havana).
«(…) la primera de todas las cualidades que quiero resaltar de la obra de Danay Nápoles es que ella parte de una vocación retratista pura, descontaminada. Se puede decir, con toda seguridad, que con su trabajo ella rescata y oxigena la tradición».
Leo Brouwer, expo + Portraits. Photo: Danay Nápoles. »Her images emerge from the experience of direct, empathic -and by no means less tense- relationship between the artist who scrutinizes, who looks, and the individual placed in focus, meticulously observed».
Pauza, expo +Retratos. Foto: Danay Nápoles.»No hay dobleces o distorsiones básicas, no hay oblicuidad a la hora de encarar a la figura, y mucho menos ese sarcasmo tan recurrente en algunos creadores del momento. Ambos, el fotógrafo y el fotografiado, están en un ambiente exclusivo de privacidad, en un set de tolerancia y ratificación. La autoridad se disuelve y los dos parecen disfrutar del placer de la 'pose', de la interpretación, del trance anímico que genera la quietud».
Zenaida Castro Romeu, expo + Portraits. Photo: Danay Nápoles. »Danay reveals the physical and psychological characteristics of the characters he portrays with technical skill and composure, through an expression of the face, a look, an unusual pose ... Sometimes she seems tempted to stay alone on that plane; but then it is adding a series of attributes that favor the conjecture about the person, a conjecture of an accomplice, sublime character, in which it is deduced that there has been a cautious approach, a persistent exploration ».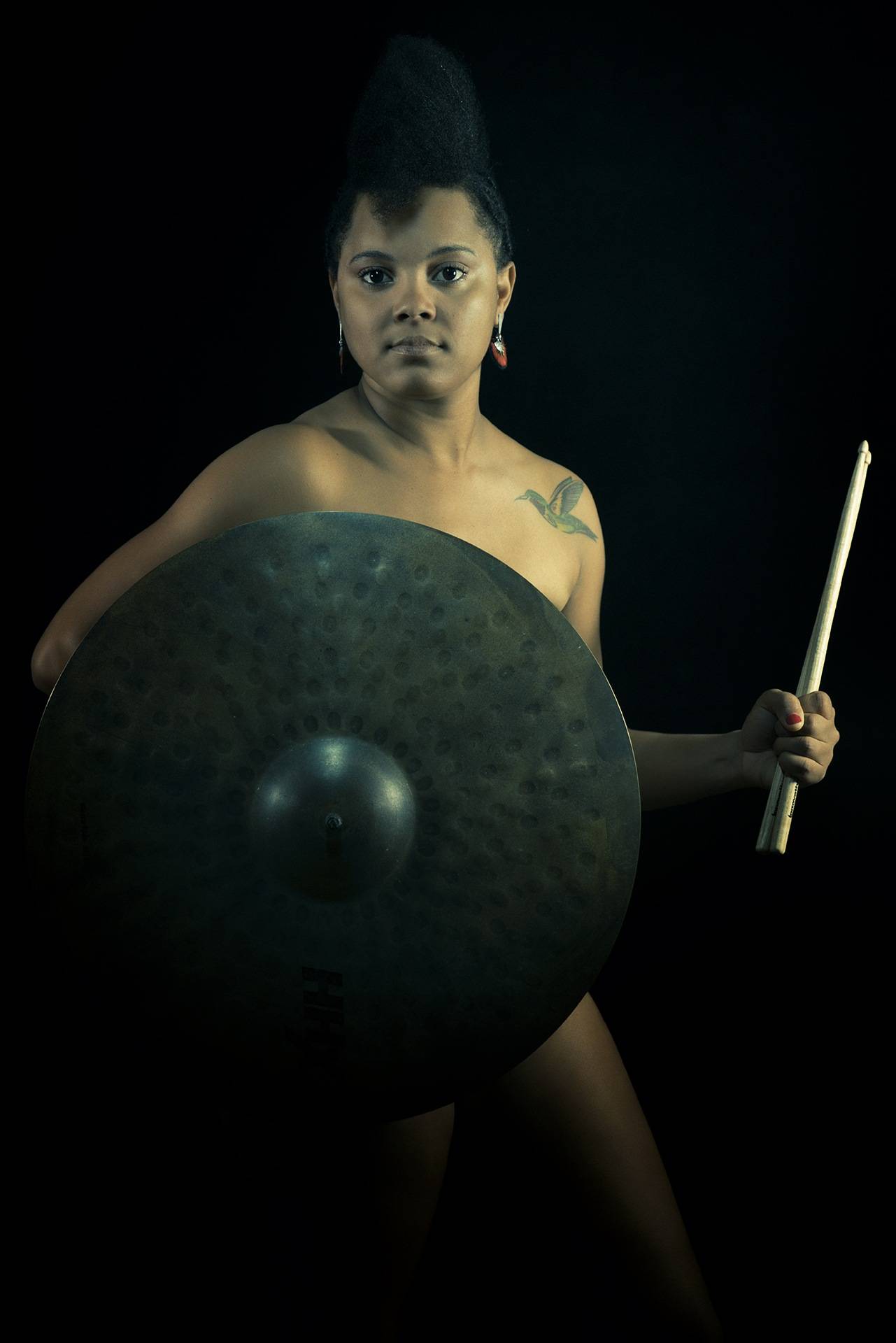 Yissy García, expo +Retratos. Foto: Danay Nápoles.»Danay no llega a la locación, a la cita, desprovista de recursos, de hipótesis, ha examinado al sujeto, lo ha 'vivido' mucho antes, y cualquier nuevo indicio que pueda surgir a través del minuto de la improvisación tiene la condicionante de ese previo proceso».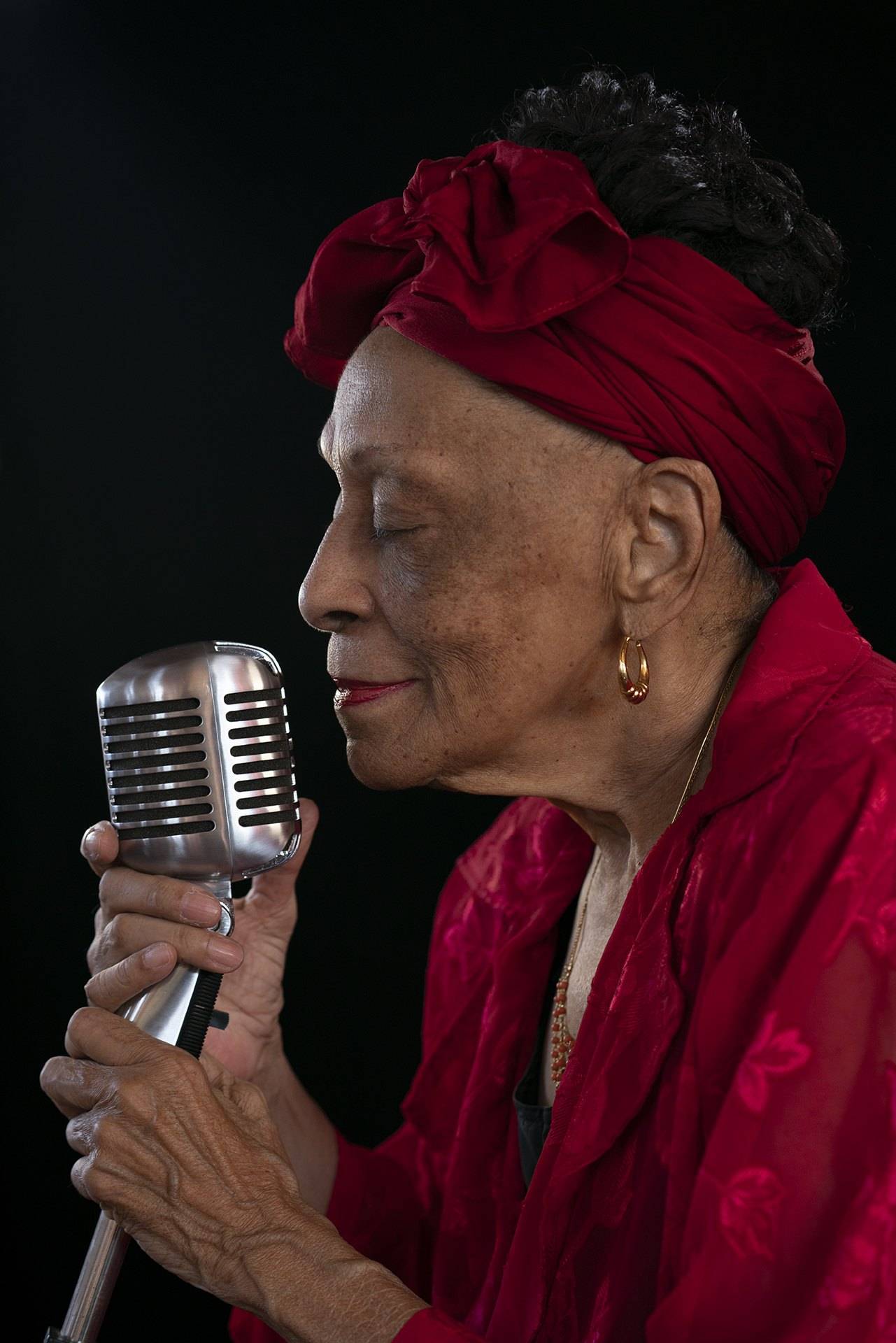 Omara Portuondo, expo + Portraits. Photo: Danay Nápoles. "The photographic conjectures of Danay, made of realities and parables, contain two perspectives of reflection and critical judgment, that of herself as a photographer and that of her fellow citizens; a point of conciliation between both issuing entities is always deduced ».
Daymé Arocena, expo + Portraits. Photo: Danay Nápoles. "Danay does not hide her impressions, her certainties, even the most candid or radical ones; nor does it remain in the desire for service and devotion to the figure. On the contrary, it socializes at all costs its levels of interpretation on them, replaces them in circumstance (I am sure that at the risk of creating uneasiness or suspicion in some of them); comments on a series of primordial values of the subject that portrays, quantifies and qualifies symbolically the effectiveness of its impact on the cultural and social environment; emphasizes the mythical that makes them strange and seductive ».