Reviews
The most roosters
03.09.2018
9 min. de lectura
They will ask him to pose, smile, hold the flag. Yeriko will have won in an exciting final. Heartbreaker, the narrators of the ball would exclaim. With the face of not believing it yet, sweaty and agitated, he will please everyone who comes to greet him and take a picture with him. That's what the champions do.
But nobody knows because it's still Wednesday afternoon. There are just over 24 hours to get to know the best improviser, the one who will represent Cuba in the great international final of the Battle of the Roosters that since 2005 has been organizing Red Bull, and this time it will land in Argentina.
Now the participants are coming to the half-light of Café Brecht and Dj Raymel is behind the machines. A session of questions and answers, of advice and blessings. The jury is made up of Etián Brebaje Man, Adversario, and the Mexican ACzino, winner of last year. Serko Fu, also from Mexico, will officiate as Master of Ceremony.
The 16 roosters - chickens, most of them - have that aguaje with typical swing of the rap, that stylized and harmless guapería. They also belong to the great hip hoper fraternity: everyone is called "brother", all chéveres, all panas.
"Asere, you do not shut up," claims one; another takes a picture "pa 'la chuchoteca", and a third asks "how will the escogedera be" of the rivals. It will be decided by lottery, and they will only find out 40 minutes before the competition.
"You can not put an intellectual height," Carlitos argues, "because people stay like this ... Then you say: 'because you are ugly,' and people: uaaaaa !! It's complicated". Someone else compares to other countries where brands and sponsors stick to the roof. "Here this does not give you pa 'live", concludes.
Even in the freestyle you have to respect the rules: no politics or bad words. (You can say bitch, but not bitch, you can not say ass, but anus). No discrimination due to skin color, sexual orientation or towards women, says Adversario.
That will not prevent some tomorrow saying "tigress" or "mamita" to denigrate the other. Nor can it be avoided that Tito MC spells "black monkey" to Prodigy. A disgruntled expression will pass through the faces of Etián and Adversario, they will look at each other as if thinking: "eh, and this?" Even so Tito -blanquito habanero- will win that crossing. With everything, the one that rhymes, rhymes.
As if they were going to the Olympics, Etián recommends discipline and relaxation: rest today, read at night, come early in the morning, bañaditos, frescos.
ACzino asks them not to try to impress the judges, to seek creativity over easy insult. "Come in thinking that you have the opportunity to grab the microphone and expose what you think, expose who you are."
They still do not know who will be the winner, although they know something. Nothing is worth as much as an opportunity.
It goes without saying that the hip hop scene also has its show, its usual suspects, its groupies. People who show their loyalty arriving an hour before Bertolt Brecht.
Inside, the environment recalls a joke by economists: better live in surplus than in deficit. Better a production without misery, comfortable, plethoric screens, consoles and cameras. Diligent girls take care that the thing goes. The audio does not fail, the show continues. If that's what the Red Bull logo has to be everywhere, that's it. Without impertinence, only to not lose sight of the greased promotional machinery behind this.
"We are looking for the rooster plus cock of Cuba. Can you see him there in those 16? "Serko waves. "We do not want crutches, copies. We want ingenuity. Yes or no, brother? "
The competitors remain on the stage. Yeriko, Tito and Yosbel received a direct pass up here, in their capacity as finalists of the Potaje Urbano festival in Matanzas. The same happens with El Tanke, winner of last year and Cuban representative in the final of Mexico.
The rest had to access the web of Red Bull and upload their respective videos of them "freestyleando" This is how it works in the world with the Internet. So some of the non-wifi contacted the organizers, who sat them on connected computers so they could apply. According to the press release, an international jury chose the opponents of the round of 16.
The first rounds follow combinations of forced feet, for example: Apple-University-Eye-Ice, or Eyebrow-Light-Ring-Babalawo. Then they have to improvise on images. One gets a little nervous, because as long as they expand, it seems that at any moment, instead of words, they will fly piñazos. However, they embrace when finished.
By way of World Cup qualifiers, the keys are narrowing. In the rooms, they should rhyme about questions and concepts. "What do you regret?", "Where are you going?", "Wish", "Happiness". And in the semifinals the thing gets worse: the premise is esoteric themes like the Journey in Time or The End of the World.
"Bulla, bulla, bulla !!", demands Serko, and the audience screams, "Chifla, raise your hands. "Raymel, let go," and the beat flowing.
He saw himself coming. The last duel corresponds to Tito and Yeriko. For more tension, ladies and gentlemen, we will have penalties, that is, an extra round in free mode. The roosters stand up, the VIP segment, the judges, Havana standing up! ACzino holds his head. The people who a few seconds ago cheered one, now cheers the other. They themselves announce, now yes, who is the winner.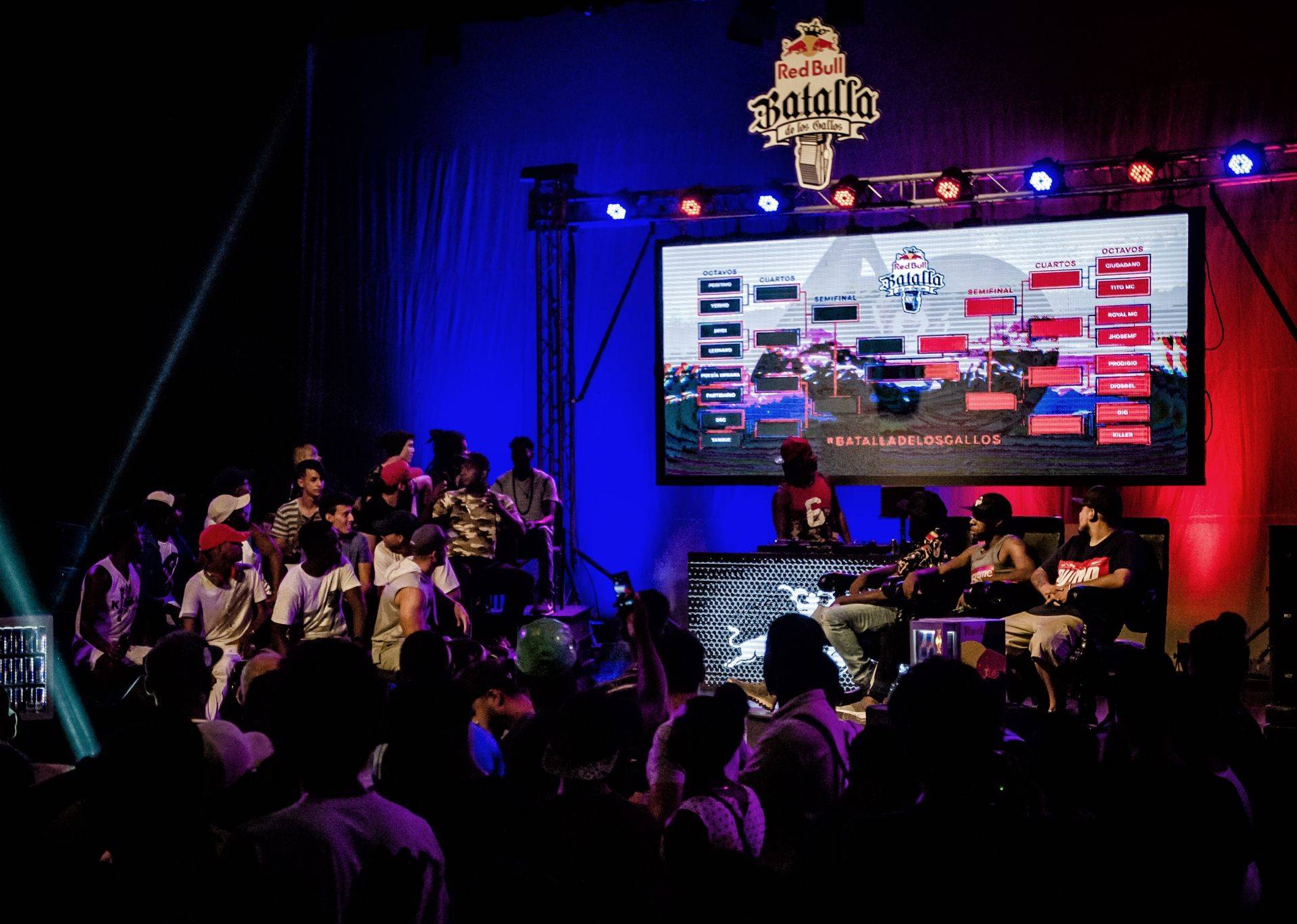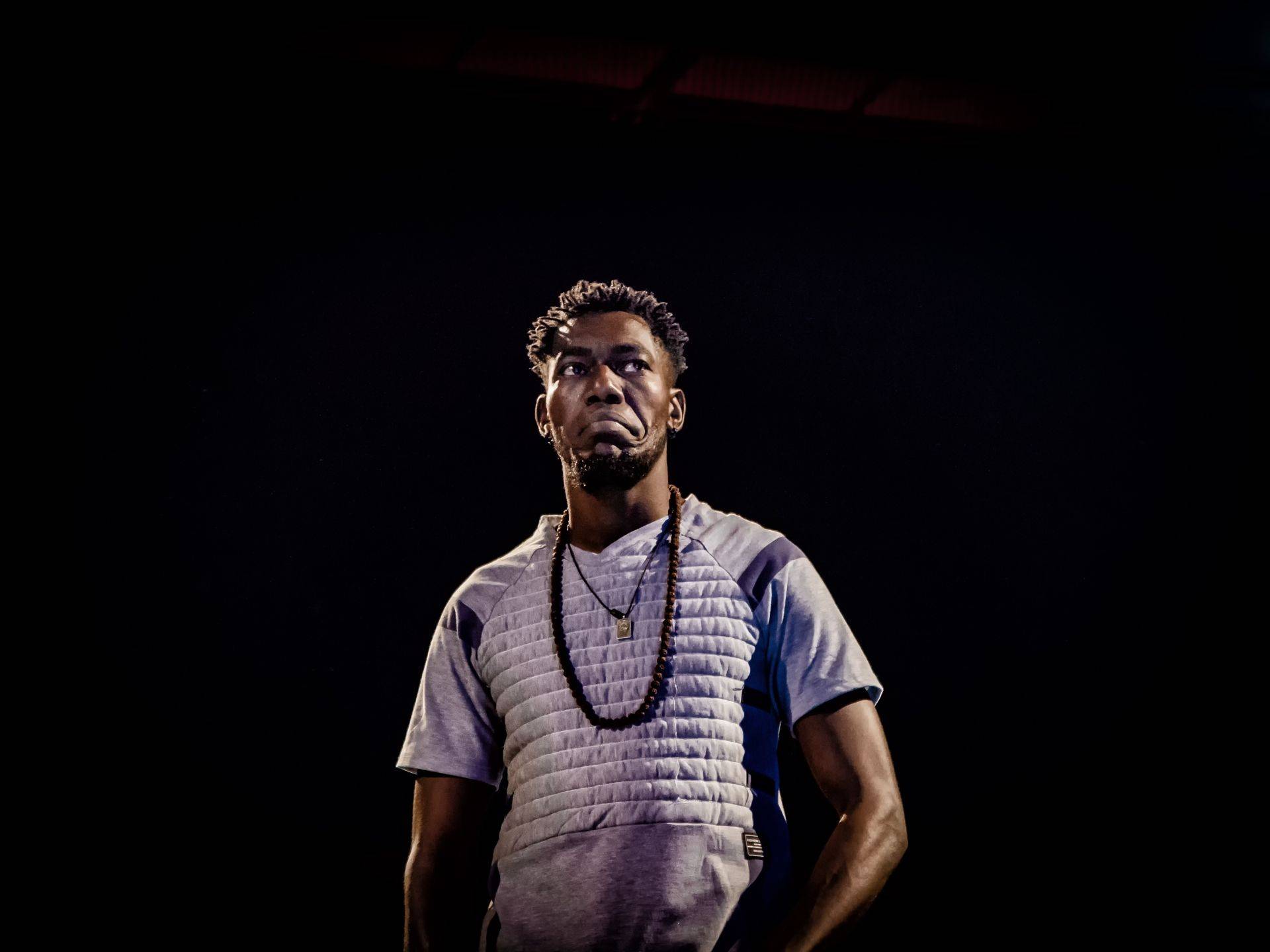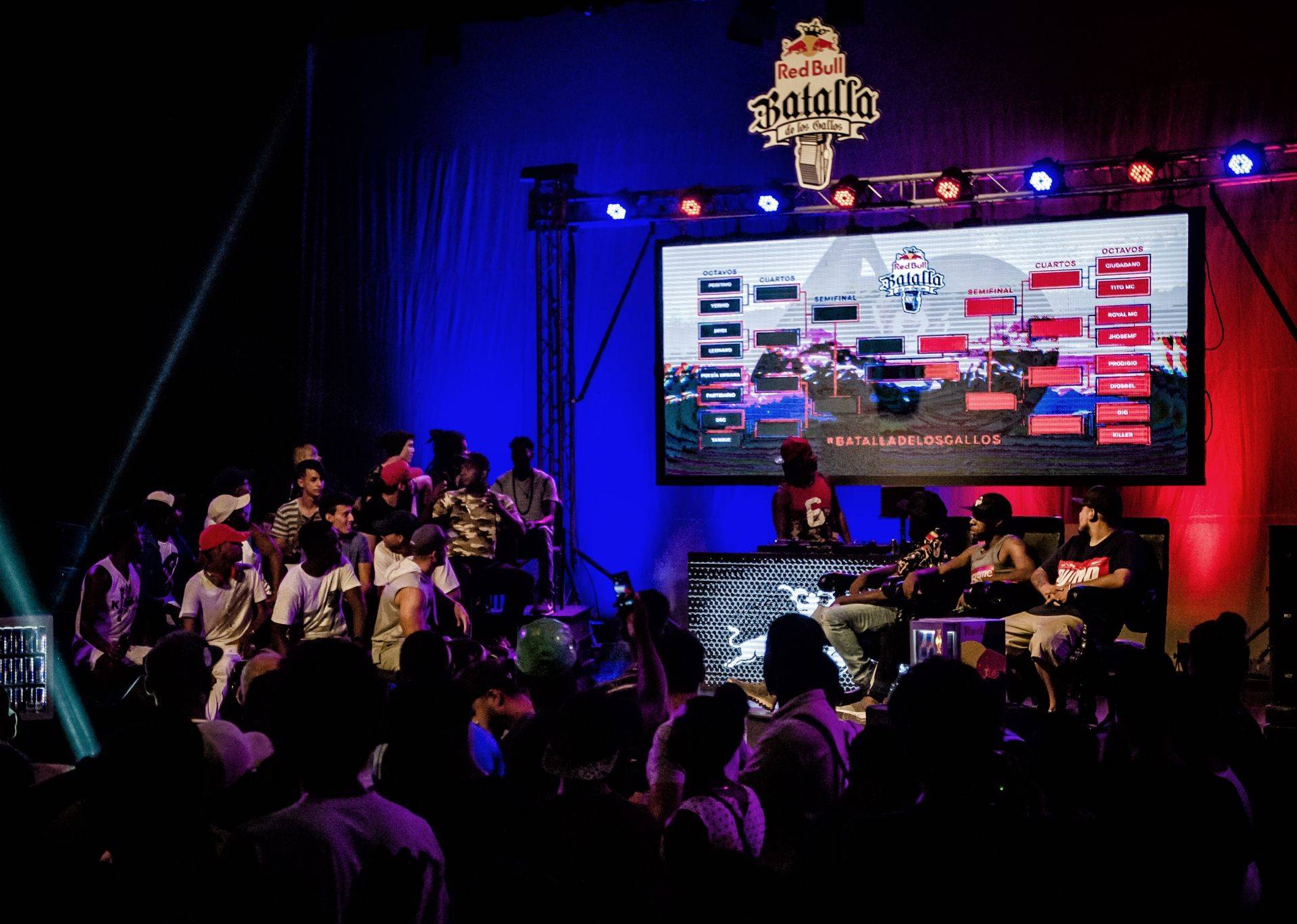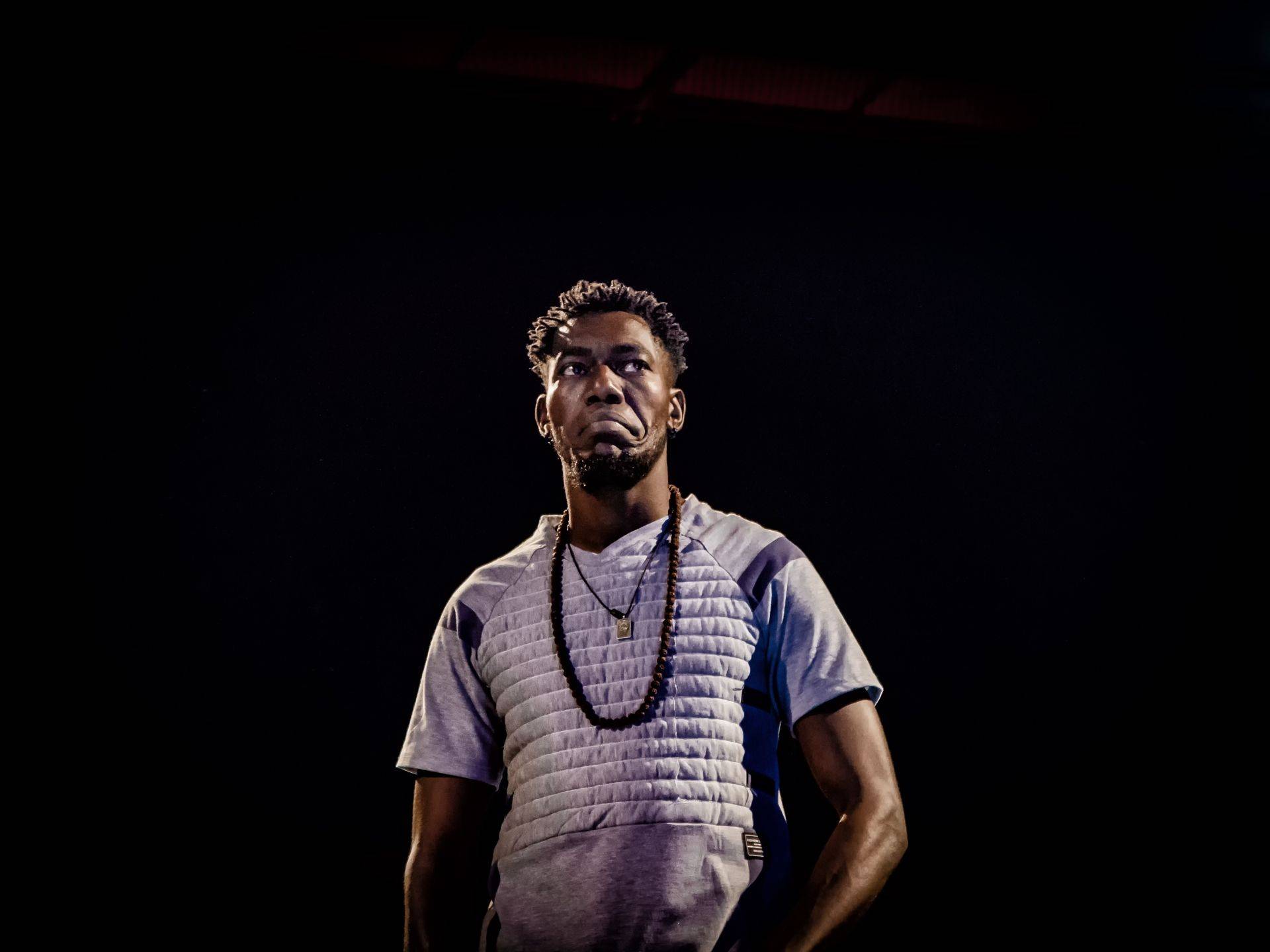 Holidays + Public transport = Chaos. Thanks to that devilish equation, Yeriko spent three more days in the capital. For that, and because he won, the next three days were loaded with photos, more photos, calls, interviews. "The number you call is busy ...", repeated the operator when one dialed Manuel Alejandro Delgado's cell phone. With such a decent name I could not compete. So he got Yeriko. He liked how it sounded.
And if Yeriko is freestyler, Manuel Alejandro is a pianist, graduated from the José María Ochoa Conservatory, in Holguín. You are right. In the cleanest city of Cuba, as he says, he plays in a fusion music ensemble, while he waits for his own band to be approved.
It started two or three years ago "for 'payasá', improvising at home. Sometimes we take a few drinks with friends, and you start giving pooches. I never thought of it as something professional. "
In May there was a festival in Holguin, and his brother convinced him to participate. "I said to him: 'What am I going to present, you are crazy?', And he: 'Give him, boy, you do it well'". Until the day before it was decided. And he won. Then came the Urban Potaje, and again.
During a poetry workshop they explained that there is no muse that comes down. Hence, his training consists in improvising tenaciously. "The brain has neural networks that connect, and through practice that path becomes faster." That is, the muse is caught by the hand and put to work next to you.
And of course, "you have to be informed, researching, reading". Although at some point rap and freestyle they walked like a nail and churre, the trend moves towards a distinction. In fact, between improvisation and the piano, Manuel Alejandro recognizes that he also attracts all that range in between.
Although the days pass, he is still surprised. "We felt good, we all said: 'Hey, look, we're in the Red Bull, asere'. But I was very, very nervous. I reached the first round and thought: if I lose, nothing happens; It's a beautiful experience, try to enjoy it. "
Rivalidad aside, confesses a great appreciation for Tito. "We have competed in several finals, and every time I go to run into him I say inside: cojollo, I have to get strong because this kid is great."
The next stop, Argentina. "I think about that and I get like a chill like that ... But there is a way to transform that into energy, into strength; no 'ay, I'm scared, let me sit down and see if it's taken away from me', but 'let me burn this inside'. "
There, to the south, its main objective lies in passing the first round, something that does not happen for a Cuban since 2006, when Adversario competed in Colombia. If he succeeds, the boys say they will wait with open arms.
"At any time someone calls me: 'hey, I saw your battle', because it seems that the package left already. A brother of mine called me: 'hey, the final has 33 thousand views on YouTube!'; and me: let me go for 'Holguin! "
Yeriko is 24 years old and carries a few pounds, proportional to her height. If I were a boxer I might classify as a bantamweight.