Reviews
Héctor Téllez Jr., with talent is not enough
09.11.2018
3 min. de lectura
I love playing the music of Héctor Téllez Jr. To listen to it is to confirm that Cuban rock is much more than thunderous voices, distorted guitars and rumbling drums. From the first time I heard it and saw it, I felt a natural empathy with his attitude, with his self-assurance, with that mixture of bad and withdrawn child that climbs on stage and starts singing what he feels like he feels it. Those who have gone to the concert that he recently offered at the theater of the Museum of Fine Arts will know what I'm talking about. The unfortunate thing is that what should be his letters of presentation-his excellent vocal conditions and a remarkable command of the guitar-end up turning him into a hostage of his own talent.
On Saturday, November 3, dozens of people defied the storm that was ravaging the Havana afternoon and witnessed for more than an hour what is perhaps the most important concert that the singer has given to date. Escorted by Harold Merino on keyboards and Luis Dumont on drums - and the special appearance of two songs by pianist Yoyi Lagarza on keyboards - Téllez reviewed his own appropriate themes, with that characteristic mix of heavy sixties and blues , possibly assimilated from his admired Led Zeppelin; rearming, as usual, the arrangements of the songs he plays.
Despite the several enjoyable passages of the concert, it was also noted that he needs reins for his music. Hector is a skilled guitarist, there is no doubt, but too often he falls into the trap of losing himself in endless soliloquies. We saw it when he interpreted Samurai, a song that he interprets beautifully, but the one that inexplicably decided to sing a full capella before starting to play it with the rest of the band. Similar passages, of introspective moments in which he immersed himself in a personal conversation with his guitar, were commonplace in the concert. And he is not Jeff Beck or Joe Satriani. Come on, it's not even Elmer Ferrer. Those guitars may take away applause from part of the audience, but after the first few minutes (and after the first few times) they leave the rest of the band - and the public, in passing - in a state of tremendous lethargy. Being a soloist is one thing, forgetting that there is a support band, that rounds and complements your performance, is another. Precisely, there were many occasions in which the presence of Dumont - precise, capable and round to the battery - took the chestnuts out of the fire.
Héctor Téllez Jr. is at the beginning of what can be a successful career; has all the ballots for it. But the concert of Fine Arts shows us that it is in need of an urgent musical guide, of a producer capable of understanding his vision and taking it to a safe harbor. Before you settle into the illusion of success and sink into boredom without knowing it.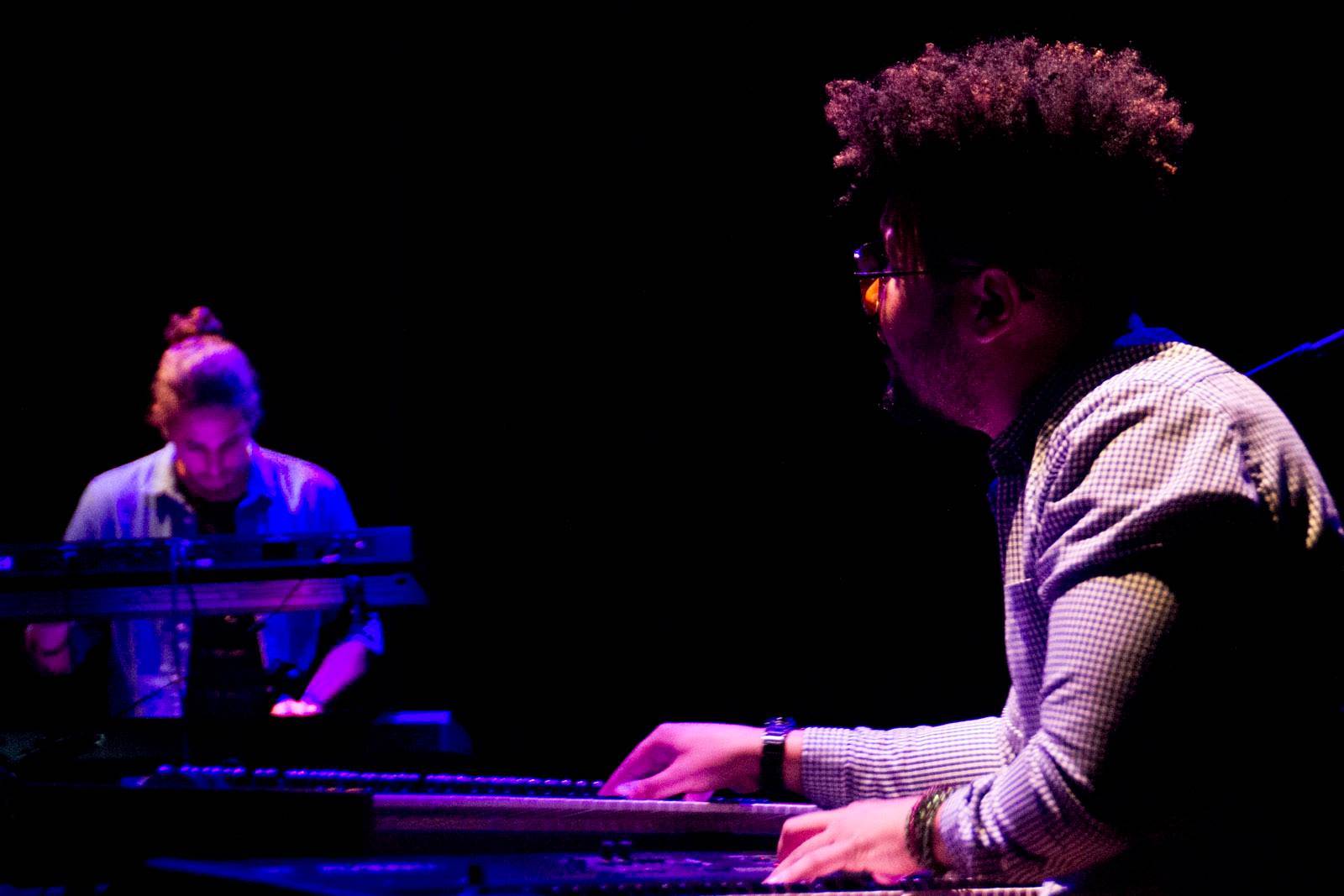 hector tellez by abel carmenate 1
hector tellez by abel carmenate 3
hector tellez by abel carmenate 4
hector tellez by abel carmenate 5
hector tellez by abel carmenate 6
hector tellez by abel carmenate 7
hector tellez by abel carmenate 8
hector tellez by abel carmenate 9