Deconstructing the night
If there's a knock on the door, open Ray
28.06.2018
8 min. of reading
At eight o'clock on a Thursday night, Ray Fernández has sung — guitar in hand or slung across his shoulder — his own songs, traditional Cuban trova numbers, Mexican corridos, and maybe a hit or two from the so-called "década prodigiosa".
You could say that this is what he's been doing for nine years now, every Thursday at eight, at the venue Piano Bar El Diablo Tun Tun, part of the Casa de la Música in Miramar, Havana. In fact, it's the ninth birthday of his regular performance, or peña, known as Quimbombó que resbala ["Like water off a duck's back"].
Right then, when all the regulars believe they've and heard everything, something happens. Something that seems to break with the dynamic of the concert, but that regulars suspect is part of the drama that rules the life of a guy like Ray Fernández. From the audience he comes, wearing tight jeans and artificial braids woven to his head: Ramón Lavado Martínez, also known as El Chacal, making his way to the stage. As a duo, Ray and El Chacal sing In the darknessby José Tejedor, and, surprise, as everyone applauds, Ray Fernández quotes: "You have to help the talented ones," he says, "because the mediocre triumph on their own."
***
One thing I've always been sure of. With Ray Fernández, either you love him or you hate him. There's no middle ground. A guy who has made sarcasm, ridicule and irony his most infallible weapons does not tend to evoke sympathy. And that is his music: a whole series of sacrilegious verses, sometimes pitiless, other times consoling, where nothing, not even his own life, is sacred.
He himself recounts how, after burning 30 chickens in the Old Havana restaurant where he worked and being "dishonorably discharged from the culinary ranks," he decided to earning a living playing his guitar along Havana's seawall, the Malecón. As luck would have it, on one of those late nights, Ray bumped into the folks from The Bearded Caymanwith Bladimir Zamora, the guru of Cuban trova. And Bladimir signed him up, he says.
Soon they began doing their peña together. Bladimir – "El Blado" – would read poetry and Ray would strum his guitar. Eventually — then without "El Blado," now all of them without "El Blado" – Quimbombó que resbala ["Like water off a duck's back"] At least, from the time I began going in 2010.
There, from five in the afternoon to nine at night, with alcohol, son and trova and "Taíno batangas" and congas to tango or vice versa, you can be whoever you want to be. Ray takes the stage at seven and, outside the piano bar, the world is seen as if through misted glass. Ray improvises, on the fly, a setlist that sings the same to Gastón Baquero as to the supply book. And everyone follows him, as if that were the most normal thing in the world. As if you were only allowed to laugh at how badly things are going for us in this life surrounded by water. And chant: "the waterline/ is full of holes/ and the mainmast is broken./ The sails, full of patches/ the anchor also rusted/ and there is not one leg and the mast/ and there is not one leg and 'stick/ that does not have termites". Or: "half of the cannons/ are victims of rust/ there is no longer rum in the barrels/ or sulfur in the magazine./ That bad wind from the north/ put the lid on the knob/ and forget about the treasure/ because we lost the Map".
While it's not the cheapest event (the cover charge for Cubans is 2 CUC and beverages are almost always more than 1.50 CUC per drink or beer), the Tun Tun is an oasis for certain groups, mostly college students, who are looking for a place to dance without reggaeton, the genre that dominates almost all dance floors in Havana and Cuba.
And then the Tun Tun is also a space for the convergence of many trova musicians, to whom Ray cedes or shares the guitar as they lead some very surreal jams together, some of which are never recorded even on cell phones. David Torrens, Oscar Sánchez, Samuel Águila, Adrián Berazaín, Fernando Bécquer, Mauricio Figueiral, Jorgito Kamankola, and a long list of etcetera's, can be found on Thursdays there. And not just trova musicians. Others who have taken the stage range from Eliades Ochoa to El Noro, from a Spanish diplomat dubbed "Niño Bravo" by Ray, to a Rumanian band, to a couple from the United States who were touring Havana and made the Tun Tun explode in applause for their version of Billie Jean.
So, it's not so hard to believe that no two Thursdays are alike. That even though Ray may play four or six songs four weeks in a row, it's never the same. It's not boring. In the middle of a song, Ray might start reciting his décima poetry, or take off his shirt and start beating time on his belly, or throw out compliments to his wife Lenia — an extremely important key figure in this whole story — or incite the audience to vote for him in the upcoming elections.
It is perhaps his facility for reinventing himself that has kept him afloat for nine years. And what give you the urge to yell for them to limit how many people can get into the club; they should close the door for overcapacity once in a damn while.
One thing I've always been sure of. With Ray Fernández, either you love him or you hate him. There's no middle ground.
At the Tun Tun you dance with whoever is dancing with you, you scream out the chorus "china/ dale consíguete un rabo/ de nube/ pa que se lleve lo malo," you leave your purse on the ground, you elbow your way through the jam-packed hallways, you don't pay the bathroom tip if you don't want to, you almost never get a table, and you smoke outside.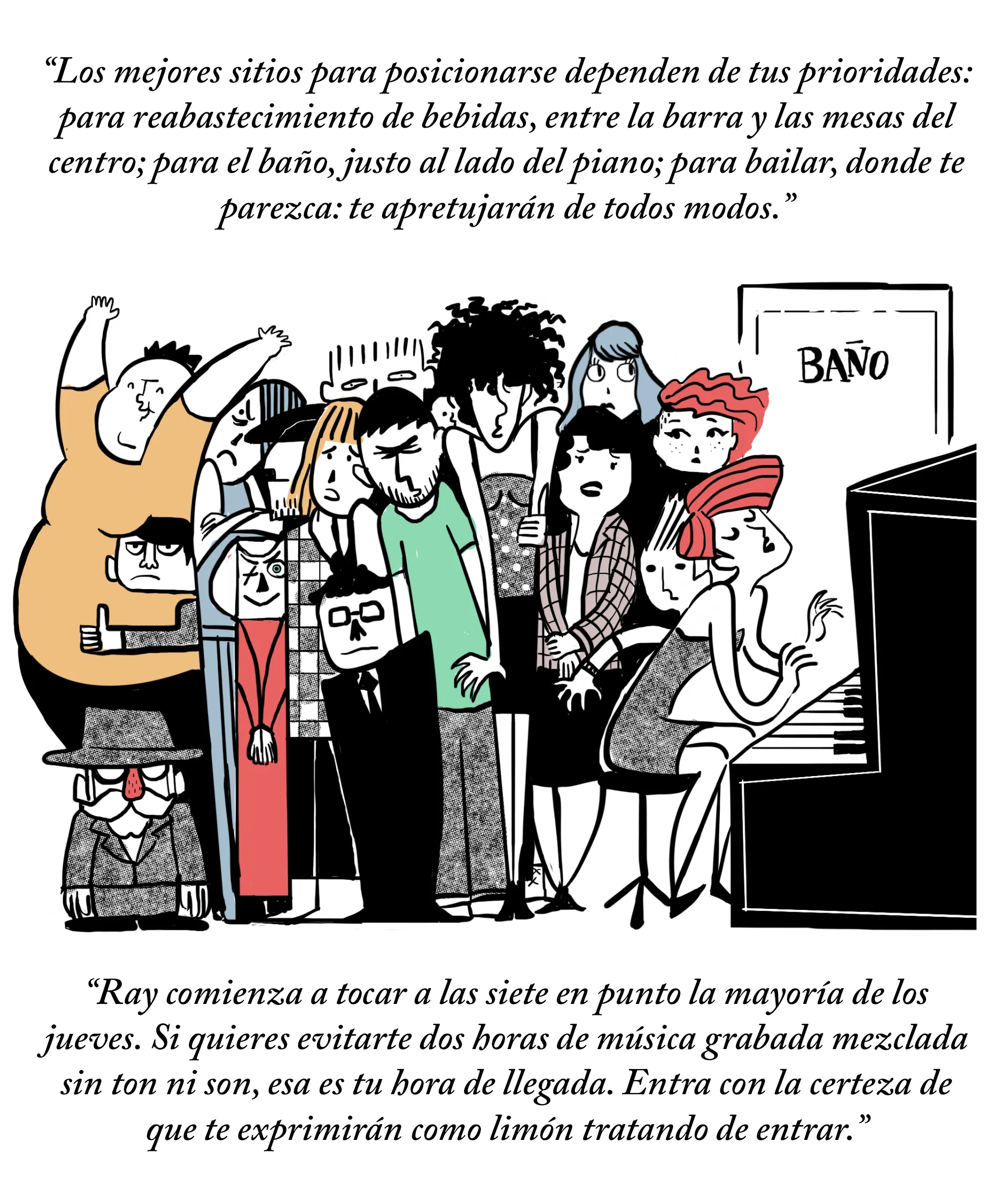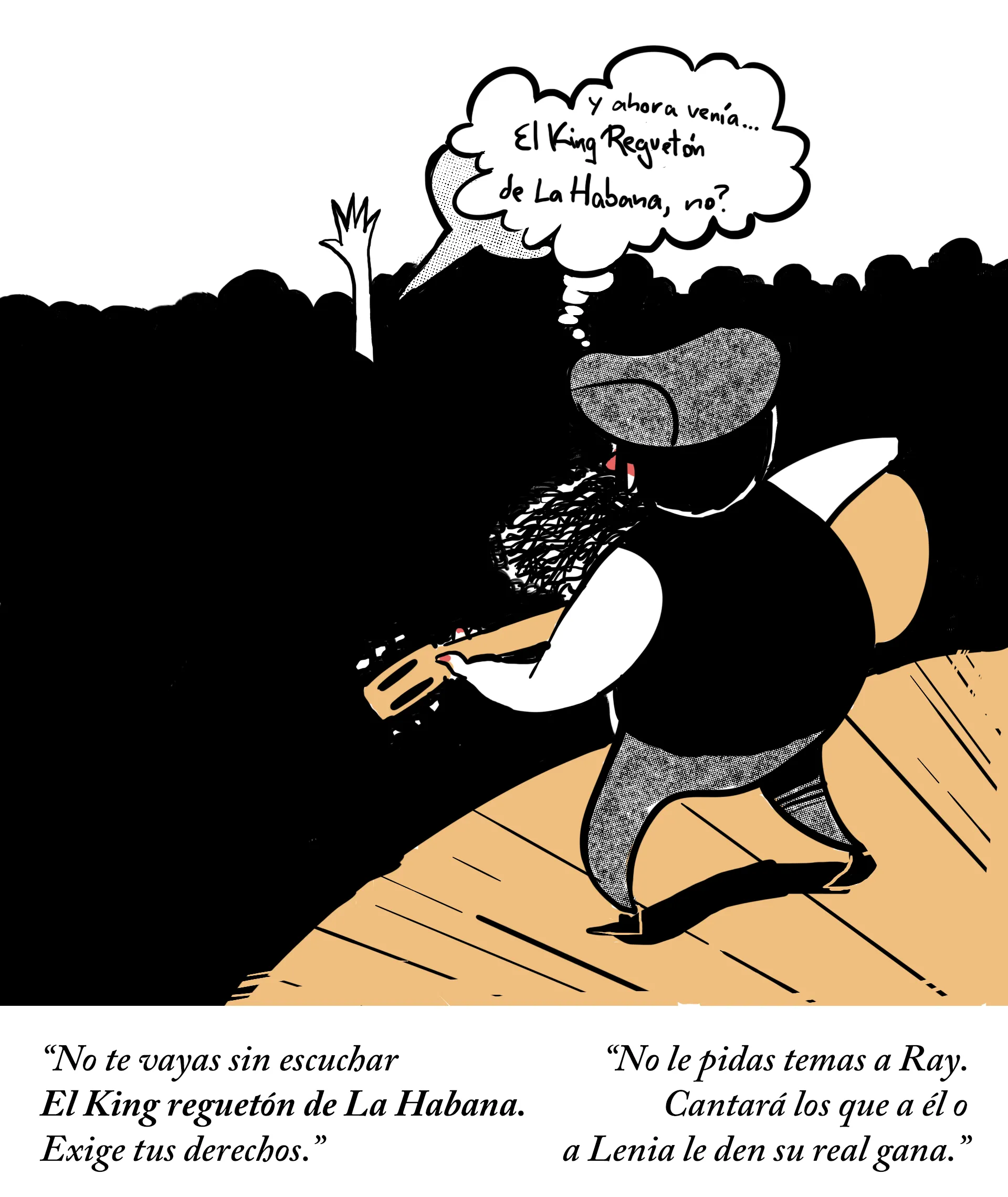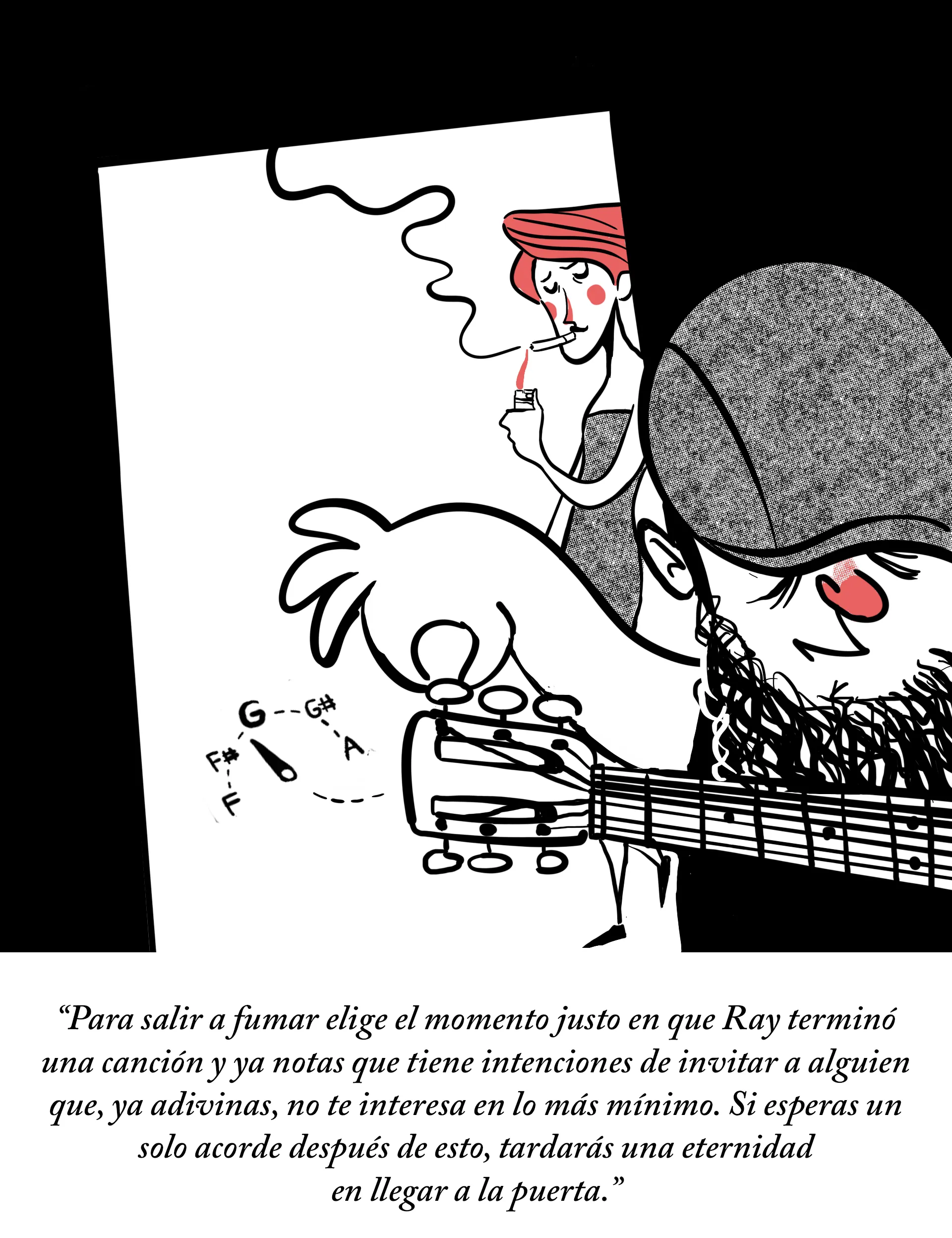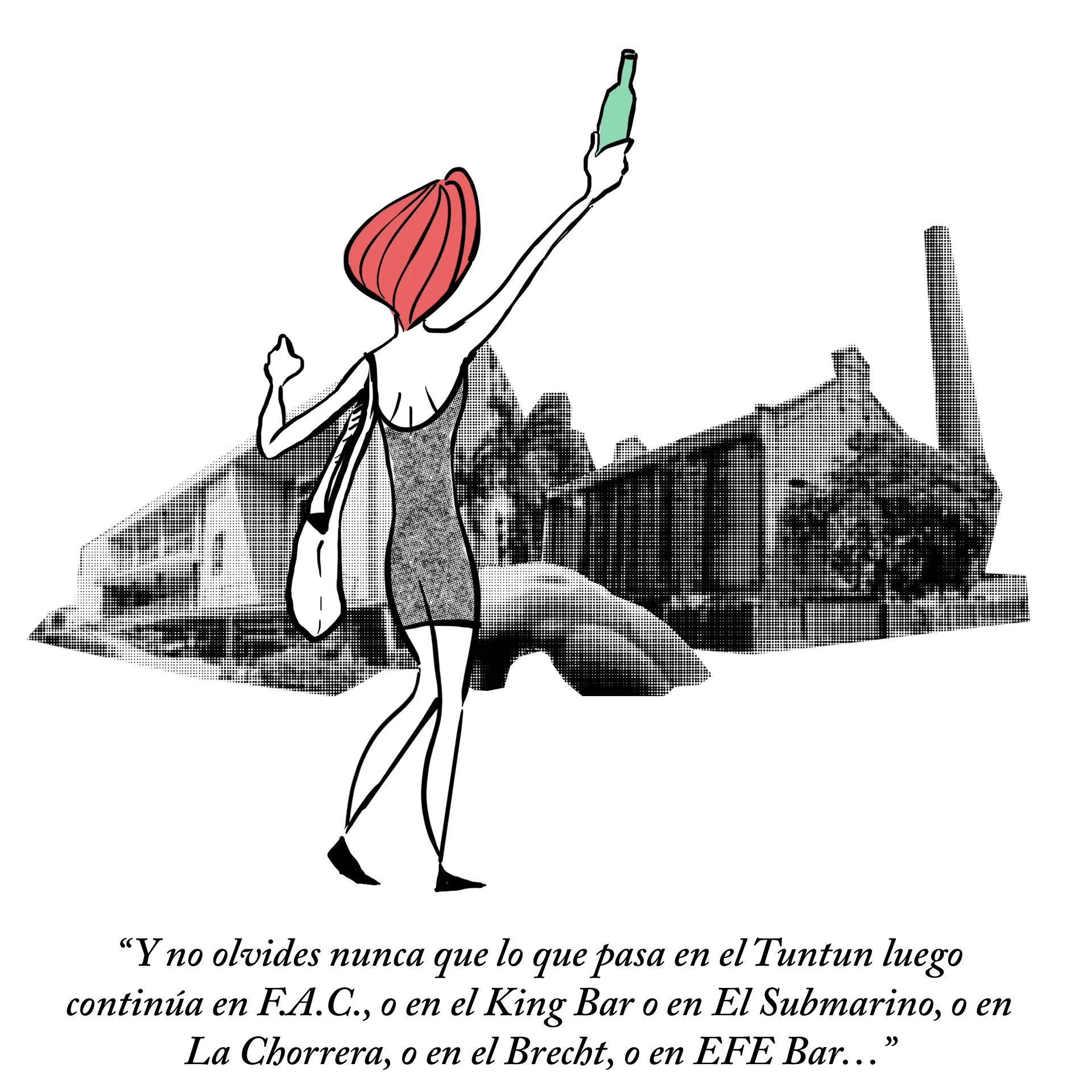 And as somebody who's been doing this for years — so many that I'm sometimes asked whether they've made me a VIP who gets in for free — you also keep an eye on your watch as the night goes by. Calculating the number of songs that remain and thinking about the ones you want to hear and dance to, but that Ray inevitably leaves for next Thursday. Then waiting for closing time, a closing that only really closes when they play The King Reguetón of Havanaa house classic.
A song that is, at the same time, many other songs. It has, let's say, a base, a premise: he hates reggaeton and incites everyone to hate it, and from there what happens happens: a lot of choruses and phrases taken from here and there that Ray incorporates as he sees fit. none king reggaeton it's the same as above, but when a chorus begins, everyone knows how to follow it. From "how the kite gets steep", to "María Cristina wants to govern me". Like Ray, of course. And then there are lyrics from Gente de Zona, El Chacal, Chocolate and whatever reggaeton sounds in those days. If you think about it a bit, The King Reguetón of Havana It works like a vaccine, made from the virus itself.
The bad thing is that, like almost everything Ray, The King Reguetón of Havana it doesn't fit in an .mp3. Three albums and a DVD later, the real Ray Fernández still needs the lights, the stage and the adrenaline of a club like Tun Tun to be himself. As long as he is not capable of inventing an equally performative and satirical version off Tun Tun, you have to be there, on Thursdays, from five to nine.
And if once inside, almost at the end of the night, someone says "Reguetón", I do not know about you, but I scream "Fuck it! "
Name: El Diablo Tun Tun Piano Bar, House of Music in Miramar.
Address: Calle 20 esq. to 35, Miramar. Havana.
Hours: Every Thursday, From 5:00 pm to 9:00 pm
Entrance price: 50 cup or 2 cuc; 5 cuc foreigners.
Beer price: Nationals, 1.25 cuc; Imported, from 1.50 onwards.
Capacity: 150-300 people.
Modes of use of music and genres: Recorded and live music.
Popular dance music, trova, fusion.
Property model: State.